Circle of Life Photographer:
Photographing Your Life's Precious Moments As Your Story Unfolds
Professional Wedding, Event, Portraiture,

Lifestyle, and Commercial Photography
Click this text to start editing. This block is a basic combination of a title and a paragraph.
Use it to welcome visitors to your website, or explain a product or service without using an image.
Try keeping the paragraph short and breaking off the text-only areas of
your page to keep your website interesting to visitors.
Providing our clients with beautiful hair & makeup for over 25 years
Robyn is a lover of the colorful! She is amazed by the simple joys in life: a sunset, a tree, the song of a bird, or the snuggle from a baby. She is strong-willed, loyal, and willing to do anything to make someone smile or laugh. Robyn has never approached her business as merely a "job" simply to earn money; but rather chose photography as a career because making people happy and truly feel good about themselves brings her true joy. When Robyn meets a client, she commits to giving them 110% of herself. Her sessions are fun, filled with laughter, and on-the-fly creativity. After spending time together, she wants people to feel even better than when they first met. Robyn is passionate about creating lasting relationships with her clients, and aims to be the go-to storyteller of her clients' lives, documenting all the priceless moments in life as they unfold for each person she meets.
"Snapshots" of MemoriesByRobyn Photography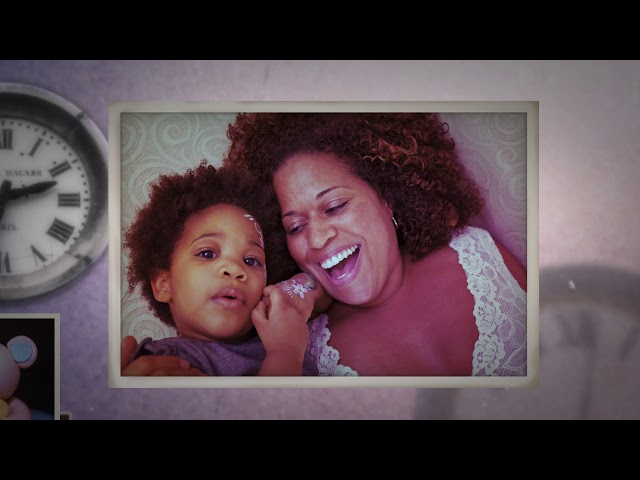 Robyn did our wedding photos in May 2018. Not only were the photos she took absolutely gorgeous, but she included so many little surprises along the way after our big day including a preview video. We couldn't have been more thrilled with our experience with Robyn!

Robyn did our family photos this year and she did a phenomenal job. She is very easy to work with and deals very well with children. I highly recommend her for photography. She will also be doing my sons upcoming graduation photos.
My husband and I were shocked at how expensive wedding photographers were on Wedding Wire, and we were getting worried that we wouldn't find someone in our budget. Maid of Honor to the rescue: who suggested looking at Thumbtack, and I am so glad she suggested that or else we never would have found Robyn. From the start, we were impressed by the quality of her work, her responsiveness, and her enthusiasm. While there are many photographers out there, Robyn has a unique attention to detail that makes her style creative and incredibly professional. We didn't have to worry about a thing as she captured our whole day of memories while being super friendly and fun to be around. We didn't need to worry about anything with her as she was well-prepared for the venues and suggesting poses quickly and efficiently. She typically has her daughters work with her, and while this may cause hesitation, her mentoring definitely did not impede her services (even when her daughter had never assisted a wedding before) and it was great to have someone to capture extra perspectives. We are very pleased with MemoriesbyRobyn!
Robyn was a photographer at our friend's wedding. When we met her at the wedding, we thought she was very nice. When the pictures from the wedding was posted, we were amazed at how beautiful they were. From then, we knew that we wanted her to be the photographer for our wedding. At our wedding, she captured all the beautiful moments and took such amazing photos. She even created a beautiful video of the wedding images. Our wedding venue, Spirit of Norfolk, loved her photos and decided to make her one of their preferred photographers. She truly deserves it because she is such a sweetheart and a very talented photographer. We loved having her as a guest at our wedding and as our photographer.

Portrait Photography
Robyn is fantastic. Very personable and genuinely sweet. She listened to our wants and she made it reality. I highly recommend her to anyone who needs a photographer!!!
Robyn is an absolute pleasure to work with! She is a consummate professional with an upbeat "can do" attitude that is always greatly appreciated. We used Robyn to do not only our headshots but also some candid office photography for our new website. She helped us plan out the shots we wanted to get and even did a walkthrough prior to the shoot to help us find great spots that would photograph well. I love working with Robyn because not only is she super nice and easy to work with, she does everything she can to make you happy! The photographs turned out fantastic as she has a real eye for what makes a good picture. Would highly recommend her and we will be using her again!

Susan A./Thompson Greenspon

Robyn has become my family photographer. She has done family photos, senior photos, prom photos, even baseball and field hockey photos (and I mean action shots, not just the kids posing with their equipment). I love each and every one of them and would never consider hiring another photographer. She does do posed photos but she really shines when she gets the casual shots -the moments you weren't expecting to be camera worthy. Parents' of small children, her sessions with the young ones are play sessions for them. She understands that children have a small window of attention and focus and she works with that instead of against it. You won't be able to figure out which pictures you want to keep because there will be so many. Another great service she offers is that she gives you the digital image, which most photographers don't. It's great having the image for cards, photo albums, etc. I can't say enough about Memories by Robyn!
Robyn photographed our wedding at Potomac Point Winery in July of 2016. My husband and I loved all of the photographs she took. She was able to capture the beauty of our big day in every way: from getting ready before the ceremony, to the ceremony and reception, and every little detail in between. She is an amazing photographer who truly loves what she does and it shows in her work.
One of the aspects of her photography that I love is her use of lighting and attention to detail. She has a good eye and understands light in a way that makes for beautiful photos.
Robyn is also a wonderful person. She cares about her clients and it's shown through her time and attention. She's also easy to work with and makes the process fun and easy. She even visited our venue before our wedding to plan for perfect photo moments on our special day.
I would highly recommend Robyn to any bride for the reasons above and many others. She takes beautiful photos and her passion for photography shows.
A great photograph requires more than just a camera, it needs an artist'''s eye for color and composition, a stage-manager''s ability to set a scene, a professional''s experience with lenses, shutter speeds, and lighting, and a talent for editing and digital layout. Robyn''s photographs are amazing—. She did my daughter's graduation pictures, portraits of my children, and recently, she took some wonderful pictures of me and my partner. She makes me look so good that I had her do the author photos for my books and website!
Robyn always manages to capture something special about the subjects in her photographs—the portrait of my two kids perfectly reflect who they are, and how they feel about each other. In one perfect image that I'm looking at right now, while I'm typing this.
In addition to all this, she is a lovely person who makes what can be a very stressful experience (I hate having my picture taken) into something that is not only fun but rewarding.. I just can't recommend her enough.
Annapolis, MD/Netherlands
Robyn has worked with my family for the last five years chronically our history—Family pictures, graduation and senior pictures and even boudoir pictures! She has an uncanny way of knowing exactly how to get the right angles, smiles and capturing the essence of the moment. Her photographs are some of my favorite ones and line our family room walls!
We hired Robyn as a second photographer for my daughters Quinceañera, we wanted to make sure we captured everything. We wanted to make sure everyone was captured on this beautiful day.
Robyn was on time, professional, caring and patient. She captured so many amazing pictures, things that I would have never seen without her help.
I am extremely happy and amazed on how fast I received my pictures back. Robyn you are the best! Thank you
I can't say enough about this photographer. For me to say that she is great is an understatement! Our session was great and Robyn has captured the pure essence of my family through pictures! She took such great shots of us on the beach and also made it a family event to remember. We will definitely be utilizing Robyn in the near future. Thanks again Robyn!!!
Stafford, VA/Ocean City, MD
/